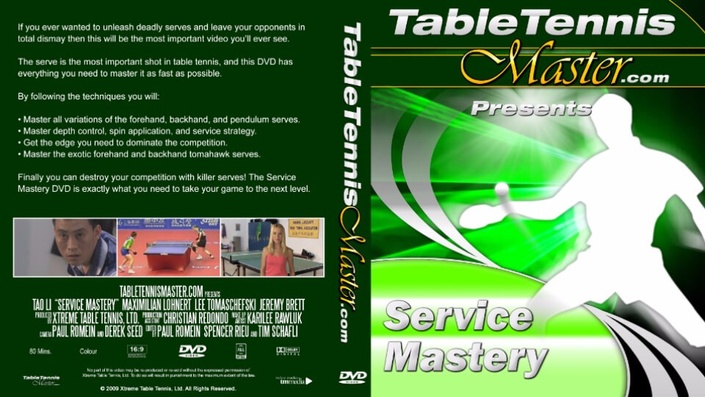 Service Mastery
Finally, you can dominate your opponents with killer serves. This is exactly what you need to take your game to the next level!
Watch Promo
Service Mastery - with Tao Li
If you ever wanted to unleash deadly serves and leave your opponents in total dismay then this will be the most important video you'll ever see!
The serve is the most important shot in table tennis, and this training course has everything you need to master it as fast as possible.
By following the techniques you will...
Master all variations of the forehand, backhand, and pendulum serves.
Master depth control, spin application, and service strategy.
Get the edge you need to dominate your competition.
Master the exotic forehand and backhand tomahawk serves.
Mastering your serve is the FASTEST way to take your game to the next level. Building up an arsenal of deadly serves will win you more points, give you more confidence, and allow you to intimidate and destroy opponents that are presently better than you.
With the Service Mastery course as your guide you will be unleashing killer serves in no time!
Did You Know You Can Preview The Course For FREE?
That's right! We've made a handful of lectures available as free previews. That means you can get a glimpse inside the training program and check out the quality of the course before you decide.
For the Service Mastery course that includes; an introduction to all of the different serves, an overview of the service rules of table tennis, advice on how to get the most out of this course, and a 10-minute video sharing some top tips for serving like a pro!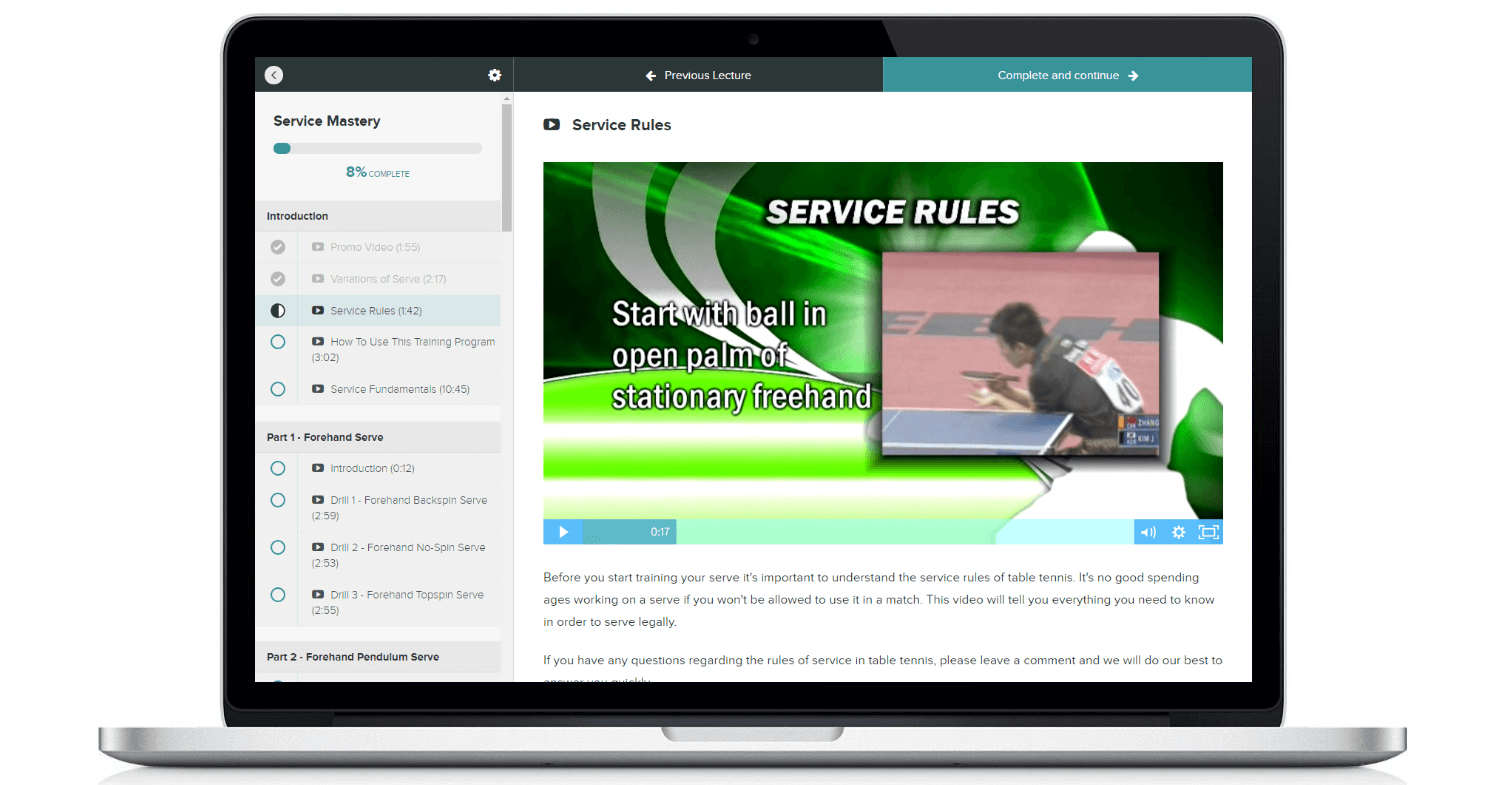 You can access this FREE content by scrolling down to the "Class Curriculum" section.
Imagine Having A Chinese Master As Your Coach!
It's no secret that the Chinese dominate the sport of table tennis. They train long and they train hard - and are known as the most disciplined players in the world.
So, if you want to get good fast... doesn't it make sense to learn from a Chinese coach who's "been there"? Who's trained and competed with the BEST?!
Born and raised in China, Coach Tao Li has been a student of table tennis all his life. He was a first-class professional player for the Hebei Provincial Team in China and was also Head Coach of the Beijing Jiaotong University Table Tennis Program. Presently, he's a well-respected NCCP Certified Level 3 Table Tennis Coach in Canada.
Because Coach Li is such an experienced player and teacher, what you are about to see can be QUICKLY "absorbed" into your muscle memory. You get highly detailed, "full on" instruction which will have you unleashing killer serves with ease. The material is easy to understand and brutally effective.
Are You Ready To Unleash KILLER Serves?
So, what are you waiting for? Order now and get your hands on the most comprehensive and effective service training available today. Explained so clearly that even a novice can understand, you will be amazed at how fast you are unleashing deadly serves!
Don't even think about trying to serve until you've seen this!

Your Instructor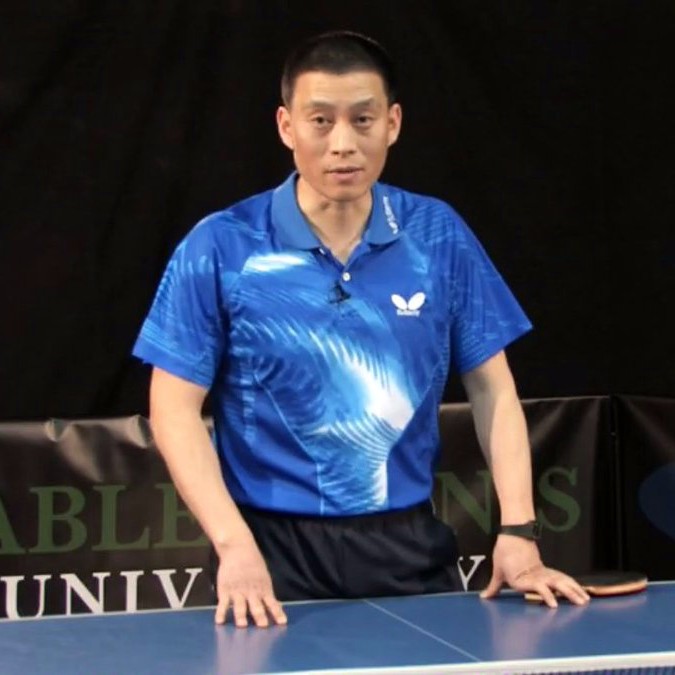 Tao Li played table tennis professionally for the Hebei Provincial Team in China from 1985-1991 and won a gold medal at the 1989 Chinese National Junior Championships! In 1995, he began his career as a table tennis coach at the Beijing Jiaotong University in China.
In 2000, he moved to Canada to coach the British Columbia Men's and Women's teams. Presently, Tao is a well-respected NCCP Certified Level 3 coach at the Greater Vancouver Table Tennis Association. He also holds a Bachelor of Physical Education from Beijing Sport University.
Course Curriculum
Introduction
Available in days
days after you enroll
Part 1 - Forehand Serve
Available in days
days after you enroll
Part 2 - Forehand Pendulum Serve
Available in days
days after you enroll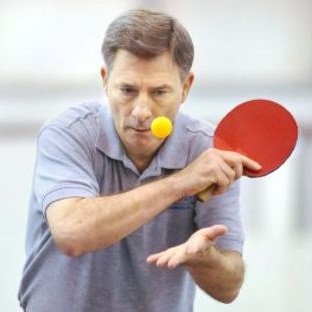 "I must say it is first-rate!"
I just bought the Service Mastery course this week and I must say it is first-rate - nowhere else have I seen each serve broken down in such detail. I can't wait to apply what I've learned at my club.

- Chuck Ward (East Sussex, UK)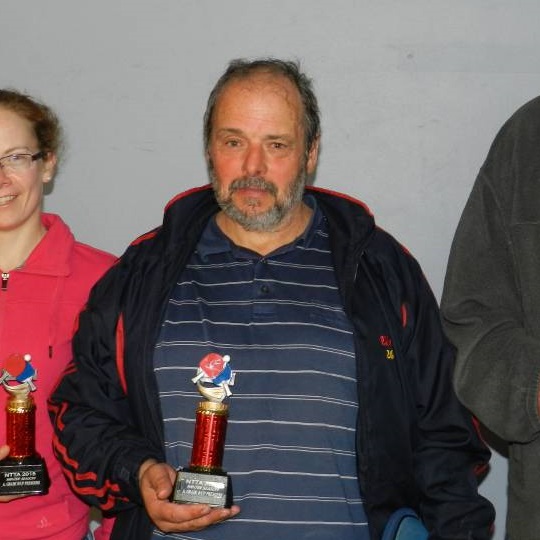 "This is uplifting table tennis education!"
I want to say thank you so much for this training course. I find it both inspiring and super-instructing, and indeed clear and methodical. This is uplifting table tennis education!
- Dag Sture (Norway)