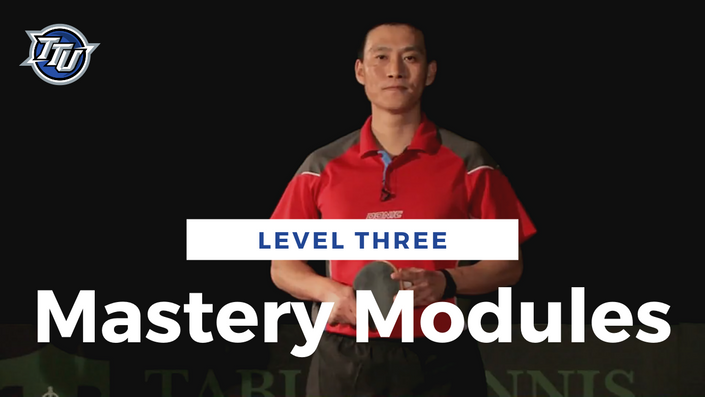 Level 3: Mastery Modules
Take your game to the next level with six advanced modules on technique and physical conditioning!
How would you like to learn deadly serves, master the forehand and backhand loop, and annihilate your opponents with ruthless forehand smashes?
These are four of the most important skills in table tennis and, once fully mastered, will leave your opponents in total dismay!
Access All Four "Mastery" Modules

Hundreds of table tennis players from all over the world have purchased Tao's Mastery DVDs and taken their game to the next level.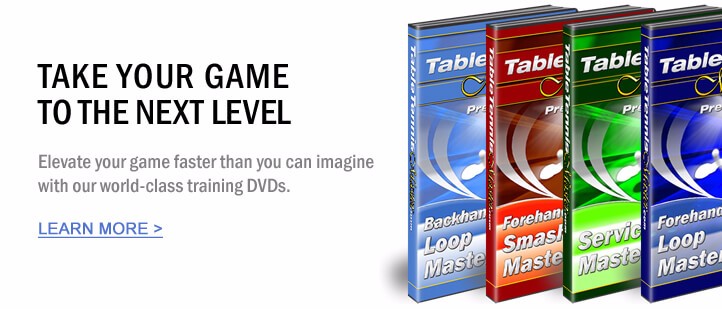 These legendary training DVDs are now available as online training courses. That means you can access each lesson anywhere with an internet connection, or download them to your computer, tablet, or smartphone to watch when you're offline.
Imagine Having A Chinese Master As Your Coach!

It's no secret that the Chinese dominate the sport of table tennis. They train long and they train hard - and are known as the most disciplined players in the world.
So, if you want to get good fast... doesn't it make sense to learn from a Chinese coach who's "been there"? Who's trained and competed with the BEST?!
Born and raised in China, Coach Tao Li has been a student of table tennis all his life. He was a first-class professional player for the Hebei Provincial Team in China and was also Head Coach of the Beijing Jiaotong University Table Tennis Program. Presently, he's a well-respected NCCP Certified Level 3 Table Tennis Coach in Canada.
Because Coach Li is such an experienced player and teacher, what you are about to see can be QUICKLY "absorbed" into your muscle memory. You get highly detailed, "full on" instruction which will have you unleashing killer serves, loops, and smashes with ease. The material is easy to understand and brutally effective.
TTU Level 3 is made up of the following four "mastery" modules...
That's over four hours of high-quality table tennis instruction.
But Wait... There's More!

Also included in TTU Level 3 are two exclusive table tennis-specific fitness courses. So... put your racket down for a moment, step away from the table, and let's improve your speed, strength and power in the most efficient way.
After months of planning, certified personal trainer Scott Armstrong has devised the most effective and easy to use table tennis physical training program available anywhere on the internet.
The great news is, you don't need to have a sport science background or know anything about exercise. Just put on the workout videos, follow along, and watch your table tennis fitness skyrocket almost immediately.
TTU Level 3 also includes...
These aren't generic workout videos. They were specifically designed to improve the footwork, conditioning, and power of a table tennis player and will develop the kind of strength, speed, and stamina that most players only dream about. You won't find anything else even close to this, anywhere.
18 Table Tennis Specific Workouts
Six modules covering; agility, lateral velocity, mastery, core, lower body, and upper body. Three workouts per module. What more could you want?!






Once you've completed all of the workouts you'll be able to get to balls quicker and recover faster, feel stronger and not tire as quickly, and play more often and with greater enjoyment.
The exercises in this program can be done simply, safely and effectively at your convenience, practically anywhere and anytime in as little as 20 minutes per day. The workouts can be done from the comfort of your own home, so there's no need to pay for an expensive gym membership or invest in pricey home fitness equipment.
For Serious Players Only!
All of the coaching and advice you'll receive inside TTU Level 3 is simple to understand and easy to implement. But it isn't magic. You will have to put some effort in.
Our Mastery Modules are for table tennis players that are committed to improving their game and contending at a higher level. This isn't for hobby or basement players looking for bragging rights against their friends. But if you want to clean up at local and regional tournaments, take your game to elite levels, or go pro... this is will give you the edge you need to get there.
Enroll In TTU Level 3 Today!
If you've completed Starter Skills and Core Curriculum, it's time to graduate to our Mastery Modules.
Act today and you can gain immediate lifetime access to Service Mastery, Forehand Loop Mastery, Backhand Loop Mastery, Forehand Smash Mastery, Xtreme Footwork Conditioning and Xtreme Explosive Power.
Imagine how much it would cost to work through this material with Tao and Scott in person. Literally, thousands of dollars! But you can experience the same high-quality instruction, as many times as you like, for a one-off investment of just $197!

Isn't it time you started taking your training more seriously and began your journey to table tennis mastery? Enroll TODAY!
Courses Included with Purchase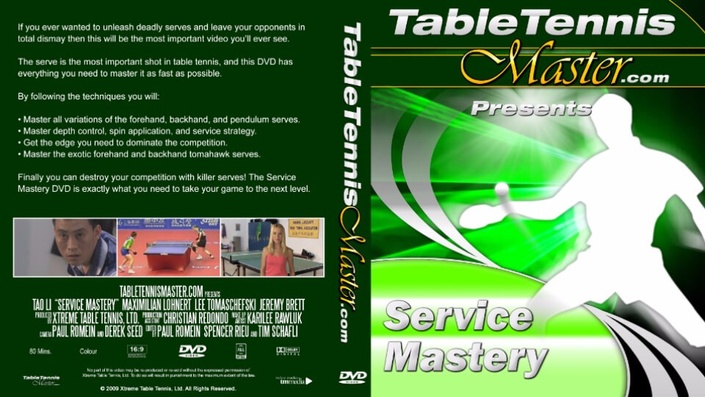 Service Mastery
Finally, you can dominate your opponents with killer serves. This is exactly what you need to take your game to the next level!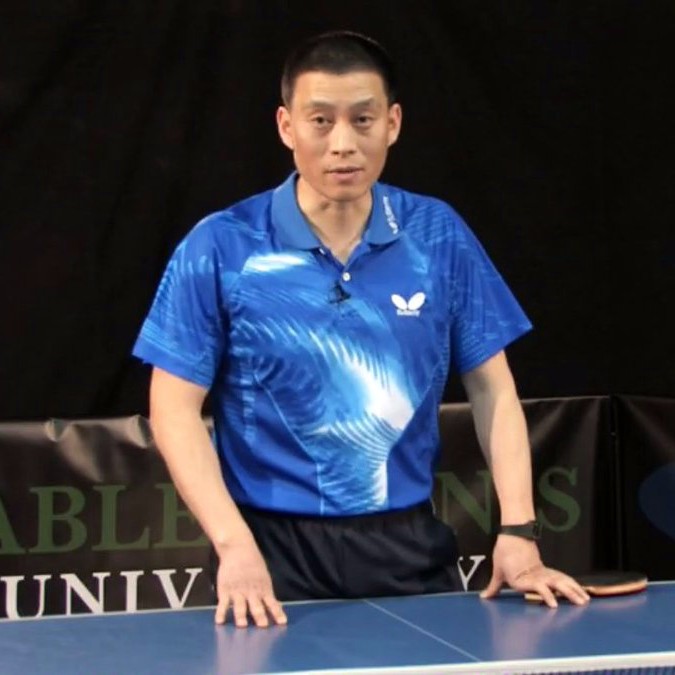 $47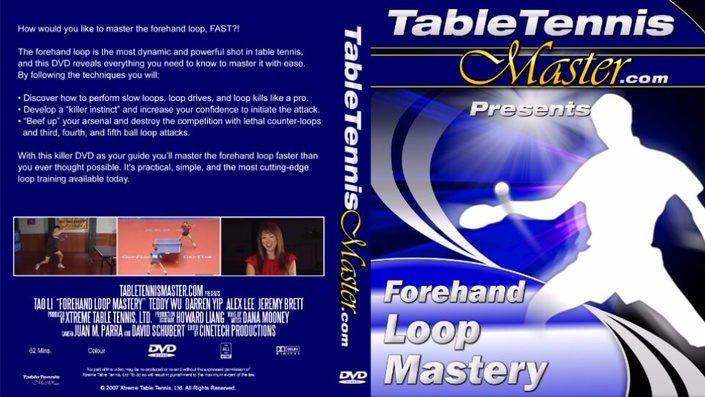 Forehand Loop Mastery
Discover how to quickly and easily unleash lethal attacks and crush your competition with deadly forehand loops!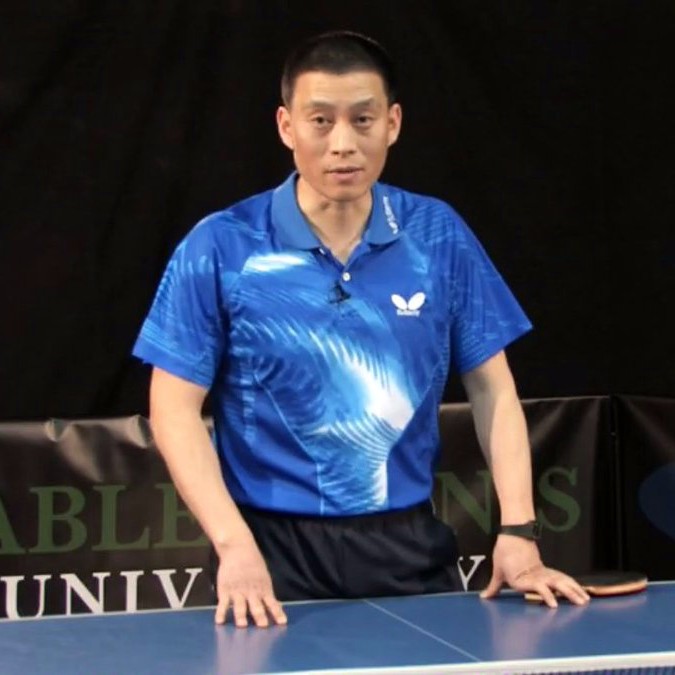 $47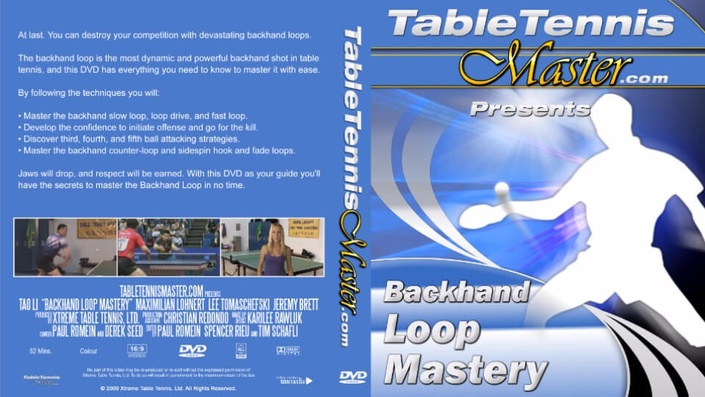 Backhand Loop Mastery
At last, you can destroy your competition with devastating backhand loops! Learn the coaching secrets and master the backhand loop in no time.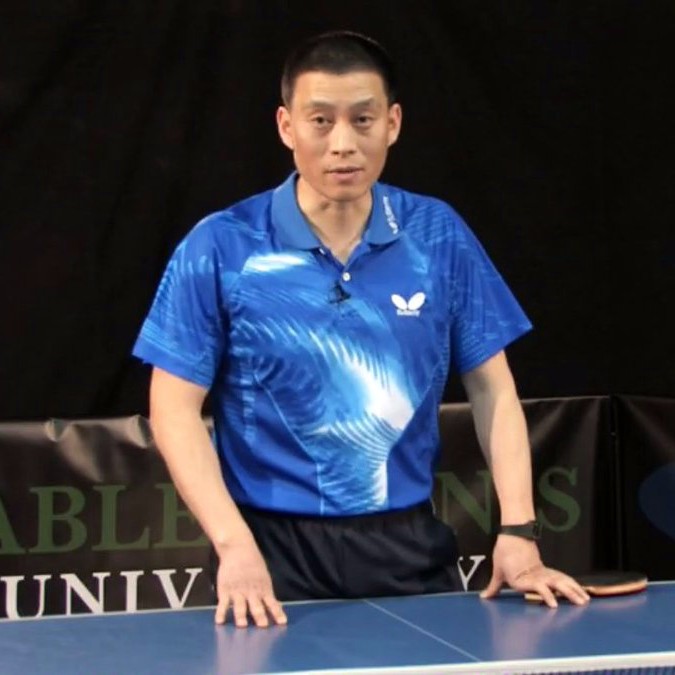 $47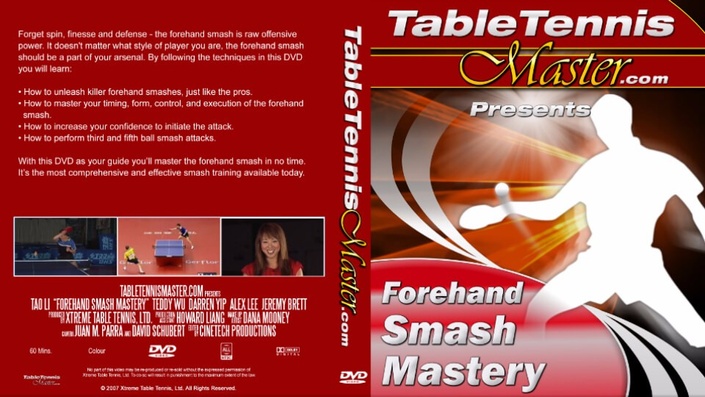 Forehand Smash Mastery
Learn how to quickly and easily execute lethal attacks and annihilate your opponents with ruthless forehand smashes!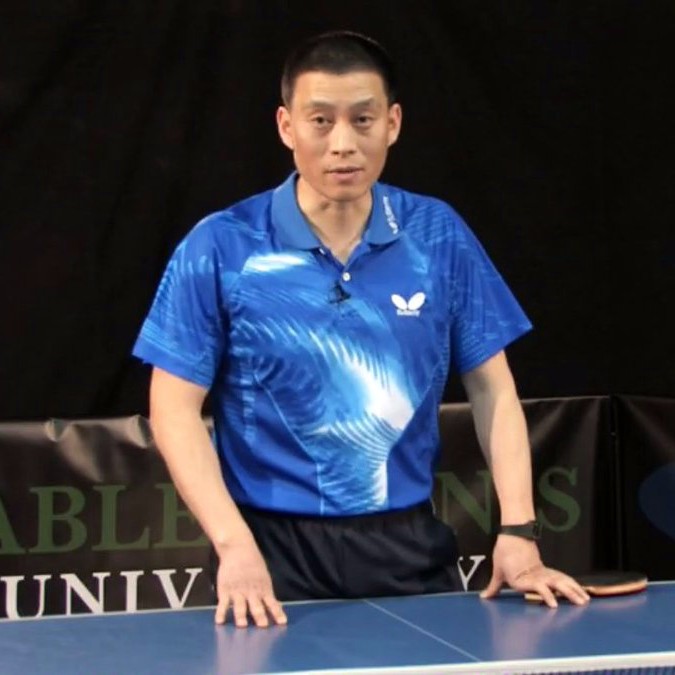 $47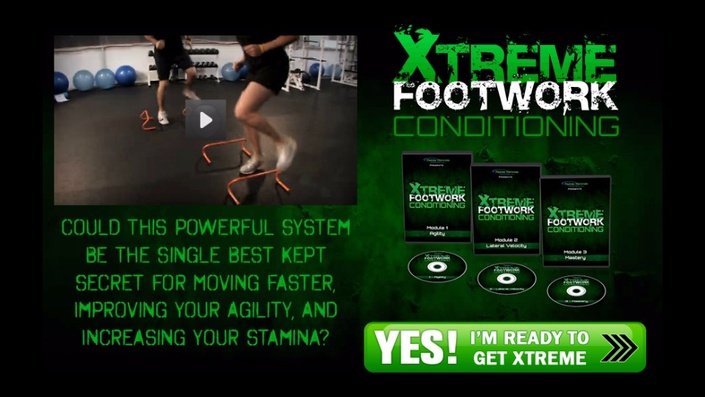 Xtreme Footwork Conditioning
Could this powerful system be the single best kept secret for moving faster, improving your agility, and increasing your stamina?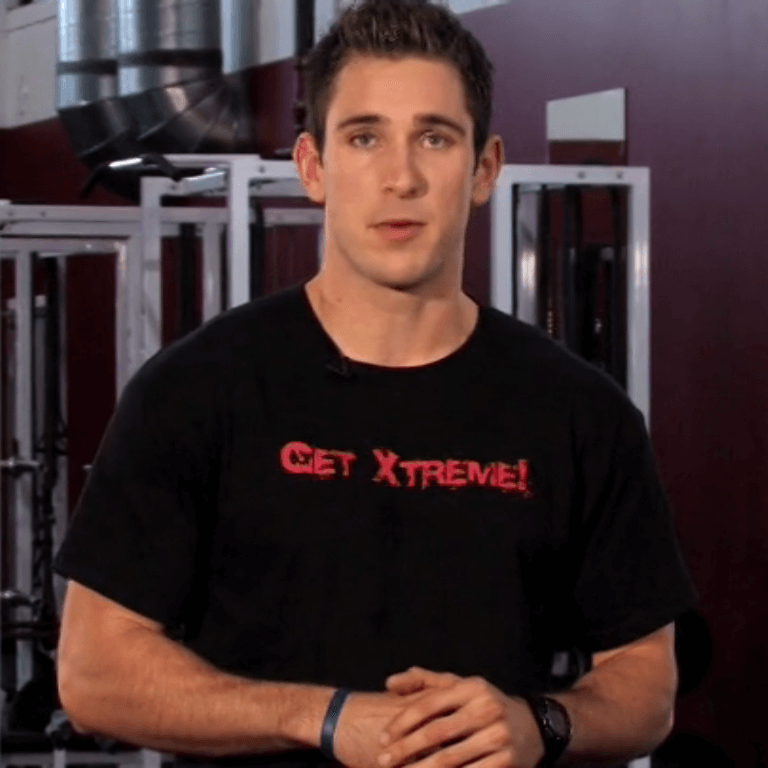 $67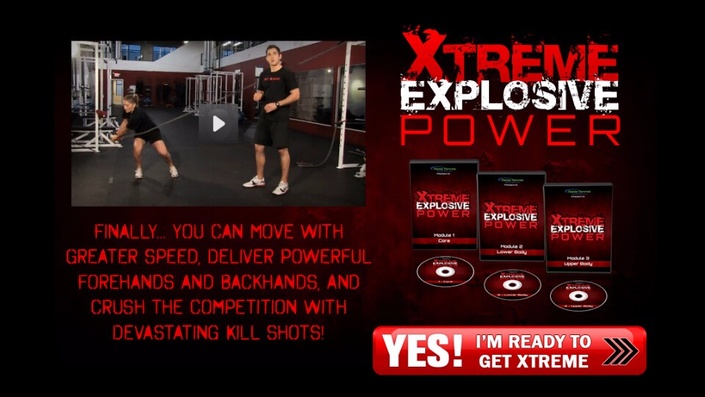 Xtreme Explosive Power
Finally, you can move with greater speed, deliver powerful forehands and backhands, and crush the competition with devastating kill shots!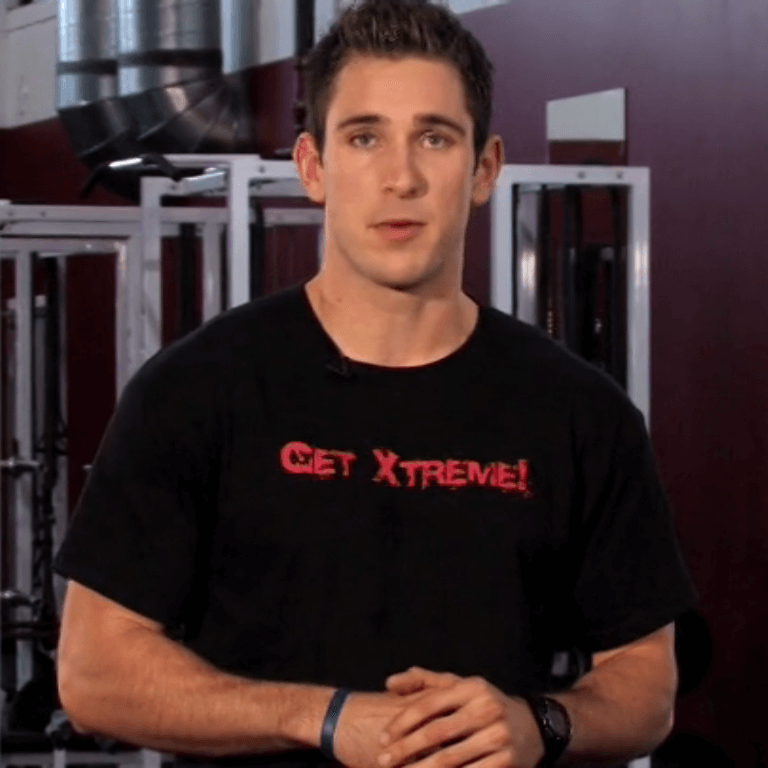 $67
Original Price: $322
Frequently Asked Questions
Isn't $197 a lot of money for a course?
Not at all! $197 is a fraction of what you'd be charged if you hired a personal table tennis coach and fitness trainer to gain access to this information. Based on what you're getting, we've priced this at an incredible bargain.
I'm just a basement ping pong player, do I need this?
We recommend completing TTU Level 1 and Level 2 before beginning Level 3. By that point, you should be (at least) an intermediate-level player. TTU Level 3 was created for intermediate and advanced-level players that are striving towards technical perfection in their serving, looping and smashing - and need the table tennis-specific fitness and conditioning to be able to execute at the highest level.
When does the course start and finish?
The course starts now and never ends! It is a completely self-paced online course - you decide when you start and when you finish.
How long do I have access to the course?
How does lifetime access sound? After enrolling, you have unlimited access to this course for as long as you like - across any and all devices you own.
What if I am unhappy with the course?
We would never want you to be unhappy! If you are unsatisfied with your purchase, contact us in the first 30 days and we will give you a full refund.